Welcome to Our Clinic
Dr. Rydhem Patel (dr. Rydhem's Multi Speciality Dental Clinic) in Satellite, Ahmedabad holds immense popularity in the city for being a dental facility equipped with advanced dental equipment for better treatment of patients.
Right from regular dental check-ups and cleaning to more serious dental procedures, this dentist ensures every single issue is tackled with care and in a way that the patient feels at ease. There is a waiting area and a dedicated consultation area which ensures the patients feel at ease..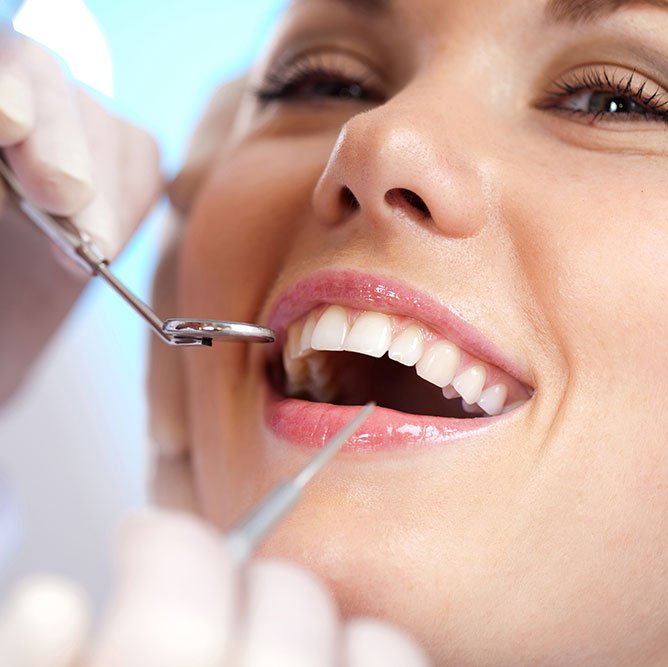 Get in touch
Dr Rydhem Dental Clinic
442, 4th floor, Titanium City Centre Mall
Near Sachin Towers, Opp Seema Hall,
Anandnagar Road, Satellite,
Ahmedabad - 380015
Opening hours
Vitae adipiscing turpis. Aenean ligula nibh, molestie id viverra a, dapibus at dolor.
10.30am to 1.30pm
5.00pm to 8.00pm
Modes of Payment :
Cash / Cheque
Quick facts about our clinic
Dedicated Consultation Area
Advanced Dental Equipment
For the hygiene and sanitation of the clinic - Thumbs up!  I got my fillings done at Dr.Rydhem. I must say they are very particular about disinfection practices. I was very pleased with the service as a matter of fact I've asked my wife and mother-in-law to find their dental solutions here. - Mr. Nagendra Joshi

My mom is in her mid-60s. She is a foodie 24x7. With time and age she lost most of her teeth, but did not lose the craving for our traditional delicacies. Good food would make her happy. But these past few years she has been avoiding food that needed to be chewed. My business partner's wife suggested Dr. Rydhem to me. We visited Dr. Rydhem's, on our first visit my mother felt comfortable with the doc. The doctor assured her that with a new set of dentures mama would binge on food items she liked. Within a fortnight mama's dentures were ready. It fit like gloves! Mom was like – God bless you beta! (to the doctor) I guess it is Dr. Rydhem's personal care and attention that added smiles to our world. - Mr. Phiroz Dinshaw Businessman